Meet & Celebrate
Van der Valk Golfhotel Serrahn

Meet & Celebrate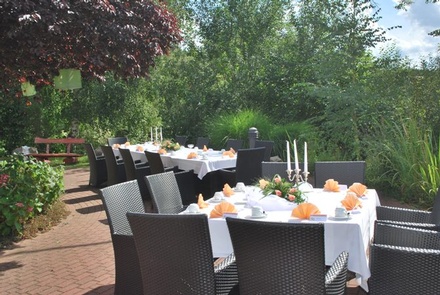 Successful meetings and celebrate
Meetings or privat party: a perfect location
Classy furnished locations and individual meeting rooms offer the appropriate scope for your conference
and event. An ideal place to let your event take place away from stress and hectic. Relax after
your meeting during a game golf at our hotel owned court. Also for your private events our halls are a
special setting in a romantic environment.
See also